SSOSA Space

Located in Tangerang, Indonesia, SSOSA Space offers photography and event space with a playful approach. Photography: Florencia Owen.
NOEMA

Website to showcase the works of architecture and interior design studio NOEMA, whose projects are contextual and relatable to the environment.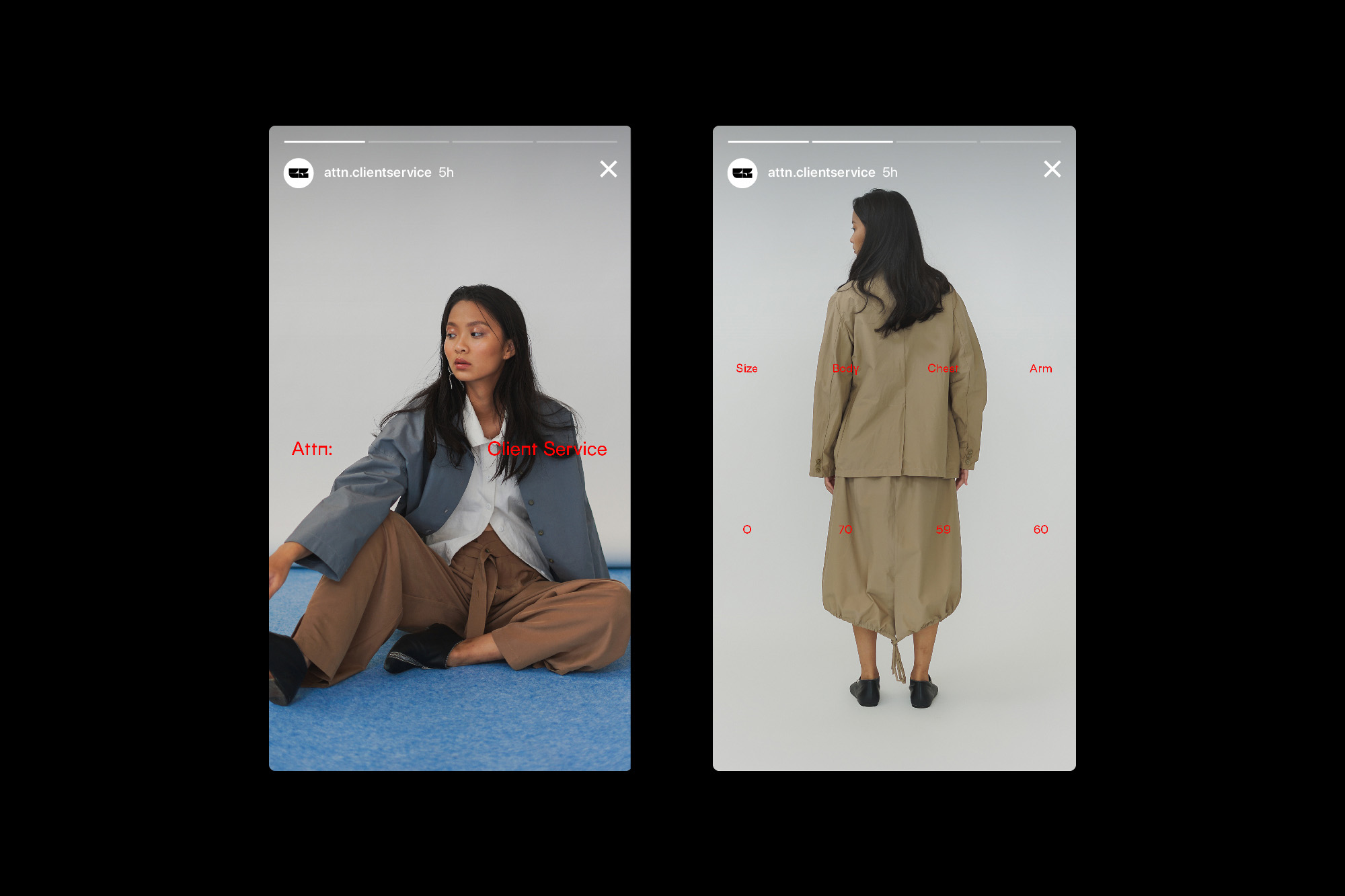 Attn: Client Service

Merging office aesthetics and everyday life, the identity for fashion brand Attn: Client Service features a monogram to evoke a sense of corporate identity. Photography: Dan Putera, Florencia Owen. Styling: Sean Geraldo.
Attn: Client Service SS20

Printed lookbook for the first collection of Attn: Client Service. 24 pages, 11 × 18 cm.
Stuudio Particular

Selected social media graphics for jewelry brand Stuudio Particular. Photography: Grace Kelly.